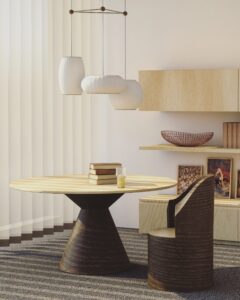 As an interior designer, you understand the vital role that flawless furniture receiving and delivery plays in ensuring the success of your projects. In 2023, optimizing the process of furniture receiving and white glove delivery is paramount to provide your clients with a seamless experience. This comprehensive guide is tailored to equip you with the insights needed to navigate the intricate world of furniture receiving pricing while maintaining the highest standards of service.
Have you ever found yourself immersed in the excitement of an interior design project, only to be stopped dead in your tracks by the logistics of furniture receiving and white glove delivery? It's a challenge that many designers face – the stress of coordinating deliveries, ensuring the safe arrival of delicate pieces, and meeting the high expectations of your clients. 
In the upcoming sections, we'll be delving into the latest trends shaping furniture receiving in 2023. Drawing from our expertise, we will shed light on strategies that streamline the process and ensure your design projects unfold smoothly. You can expect actionable steps that will empower you to confidently navigate the pricing intricacies of furniture receiving, along with insights on how to leverage the value of white glove delivery to exceed your clients' expectations. Let's dive in and unravel the art of mastering furniture receiving and white glove delivery together.
Unveiling Furniture Receiving Trends in 2023
Before delving into the specifics of furniture receiving pricing, it's crucial to grasp the overarching trends that are shaping the industry in 2023. Here are some key aspects to consider:
Efficiency in Furniture Receiving
Efficiency is the name of the game when it comes to furniture receiving in 2023. Interior designers are increasingly seeking streamlined processes to minimize disruptions in their projects. From initial inspection to safe storage, optimizing each step of the furniture receiving process adds value to your services.
2023 witnesses an increased integration of technology in furniture receiving. Tools like inventory management software, real-time tracking, and digital documentation are becoming standard in ensuring accuracy and transparency throughout the process.
Navigating Furniture Receiving Pricing for 2023
Let's now delve into the intricacies of furniture receiving pricing and how you can ensure a seamless white glove delivery experience:
Transparent Pricing Structure
Creating a transparent pricing structure for furniture receiving is essential. This includes detailing costs for various stages, such as unloading, inspection, storage, and final delivery. Clear communication about these costs with your clients helps manage expectations and eliminates surprises.
Customized Service Packages
Consider offering customized service packages that cater to different project sizes and complexities. Whether it's a full home makeover or a single-room revamp, having tiered packages allows your clients to choose the one that best suits their needs and budget.
Value in White Glove Delivery
White glove delivery, where attention to detail and utmost care are provided during the final leg of furniture transportation, is a hallmark of luxury service. Highlight the value of this service to your clients by explaining how it ensures their carefully curated pieces arrive in pristine condition.
Mastering Effective Pricing Strategies
As you dive into the realm of furniture receiving pricing, employing a solid pricing strategy is crucial. Here are some strategies to consider:
Comprehensive Consultations
Initiate comprehensive consultations with your clients to understand their project scope and requirements. This enables you to offer accurate pricing based on factors like the volume of furniture, special handling needs, and delivery timelines.
Communicate the value of your furniture receiving and white glove delivery services to your clients. Emphasize how your meticulous approach ensures their investment is safeguarded and beautifully presented in their space.
Building Long-Term Partnerships
Consider the long-term potential of building partnerships with reputable furniture receiving and white glove delivery services. Establishing consistent collaborations can lead to favorable pricing arrangements and a shared commitment to excellence.
In Conclusion
In the dynamic landscape of interior design, mastering the art of furniture receiving in 2023 involves strategic pricing and a commitment to white glove delivery excellence. By aligning with your clients' project needs, offering transparent pricing structures, and communicating the value of your services, you're poised to create remarkable design experiences that leave a lasting impression.
As you embark on your 2023 interior design ventures, keep this comprehensive furniture receiving pricing guide close. Remember, staying adaptable to industry trends and maintaining open communication with your clients are key to achieving design success through impeccable furniture receiving and white glove delivery. Cheers to a year of impeccable projects and delighted clients!
Are you an interior designer in search of a premier white glove delivery partner capable of receiving, securely storing, and impeccably delivering your furniture? With a legacy spanning more than two decades, Unique Deliveries has stood as a trusted white glove partner for numerous designers in Utah. Connect with our dedicated team, share the specifics of your project, and allow us to collaborate with you to ensure a seamless and successful delivery.