Today is a banner day for us—our new website went live after months of ideation and preparation. Our staff and the design and content team have worked hard to put together ideas and functionality to serve you better.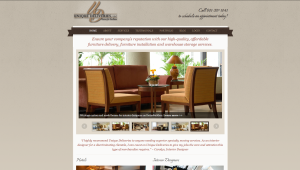 We hope you enjoy the new website. It has been designed to focus on you—our best customers. Take a tour through some of the new and updated sections, and when you're done, please comment on this blog post and tell us what you think. One thing we know in business is that our website will never be finished; it must be a work in progress and continue to make things better for our valued clients.
New Features, New Functions
Secure Client Warehouse area
One of the most important new features we added was a secure Clients-Only area. This gives our clients a way to interact with us with a secure log-in system. You'll be able to see a photo of new items we received at our warehouse, so you can verify it's the correct item. The ability to post information or respond to us is also built in.
Focus On Our Mission & Values
To further show our dedication to our new theme, Passion For Excellence, we put our Mission Statement on our new website for everyone to see. You have our promise that what we promise, we'll deliver. There is also our assurance that in the unlikely event you have a problem, you will get our prompt attention.
Portfolio Section
The pride we have in our work is demonstrated by the beautiful photos in our Portfolio section. If you have some great photo images you'd like us to include, please contact us.
Testimonials
Here we get to show off a bit, with testimonials from our satisfied clients. If you have one you'd like us to include, please send your testimonial to info@uniquedeliveries.com along with the link to your website. We'll also include your photo as well.
Services
Continued growth has been a hallmark here at Unique Deliveries, and to ensure our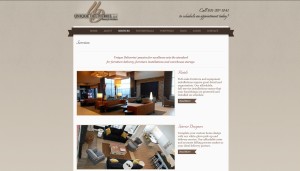 Passion For Excellence continues, we are focusing on 4 core business areas we highlight on our Services page:
Hotels
Interior Designers
Home Builders
Warehouse Storage
If you have an industry colleague that would benefit by the Unique Deliveries' Passion For Excellence, please let us know. We appreciate all referrals.
Blog
We plan to make our blog a great resource of information for our clients. Industry happenings, relevant business articles we can feature, and client features are all among the ideas we have for future posts. We'll also consider guest blog posts that are informative. Submit your articles and images to info@uniquedeliveries.com for review.
Don't forget to let us know what you think of the new site. Suggest something you'd like to see, or tell us what's not quite right. We value your feedback, and just comment below this post.