A new hotel project or renovation is a complex project with many moving pieces. Some of these may be beyond the total control of the project manager, such as severe weather delays, or unusual interruptions in the supply chain. Depending on the property's location
and primary target market, adjusting an opening date can be quite costly.
This elevates the need for the hotel's delivery and installation partner to understand how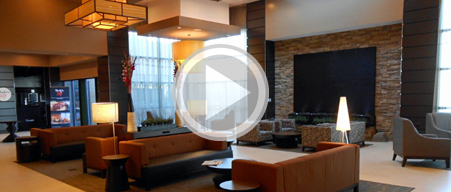 to meet its needs, even against extremely tight deadlines. To ensure things finish as needed, the hotel project owner must have a Features, Furniture, and Equipment (F,F, & E) company that has not only capacity to handle a large project, but flexibility to adjust quickly.
That is not enough, though. A hotel F,F, & E company also must:
Have the ability to act as a partner to the hotel project manager, and anticipate and communicate needs and issues related to the project
Posess a thorough understanding of the business, and the critical need to meet deadlines
Maintain a highly functional warehousing system, that not only receives shipments, but carefully checks agains the manifest, looks for damage, and has state-of-the-art ways to track the inventory
Report damage and discrepancies immediately
Offer clients a visual view of the warehoused inventory for easier tracking
Provide the client with a knowledgeable contact who can resolve problems
Have the ability to review the interior design plans and plan properly for staffing levels to meet all the warehouse, delivery, and installation deadlines
Employ staff that are careful, knowledgeable, and courteous at all times
Ensure its staff handles each piece of furnishings and accessories with 'white-glove' attention, and treats each piece as a priceless treasure
Demonstrates by flawless execution of their portion of the project that they value the client as more than a payday
If your hotel or renovation F,F, & E partners don't offer all of this as part of their everyday service quality, it might be time to consider another service provider.
Call Unique Deliveries before you book your next project, and learn how we'll work with you to get done what you need.