Our employees are the front face of Unique Deliveries' Passion For Excellence. Their great work and attention to detail is essential to our client commitment. We put them through a rigorous process before hiring, and then onboard them so they learn our White Glove service inside and out.
I want to highlight one of our crew, Brandon Petterssen in this Employee Spotlight. Brandon's been with us over a year now, and brought some experience with him as he joined us. That certainly made his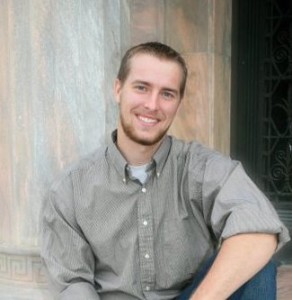 transition and Unique Deliveries Passion for Excellence training easier, as we could focus on ensuring our White Glove service.
He enjoys getting to see and experience all different styles of homes, from those in the Parade of Homes to those interior designer installations at some of the most exclusive homes in the region. It's a delight to see the range of styles and features, and also to know he's helping create satisfied customers. When we do our work well, both our interior designer clients and their clients are happy and feel great. The Unique Deliveries Passion for Excellence is vital to us, with each and every client engagement.
Asked about the most challenging aspect of the job, Brandon said "Full house moves are the most difficult. Lots of different types of furnishings and items, and sometimes it's a challenge getting some pieces in place. When you add in that many of these items are valued possessions, I feel as if it's a huge responsibility." We'll also add that a full house move can be extremely tiring, and sometimes the weather conditions just don't help.
Brandon says his favorite aspect of the job is that it never gets boring. We're glad he feels that way, because our changing job type, clientele, and varying locations make that a way of life.
Brandon and his wife, Chantel, live in Farmington. He also counts his parents, Lauri and Fred, and his sisters Mallory and Brittney and brother Connor in his immediate family and holds them dear.
Help us salute Brandon Petterssen in this Employee Passion for Excellence Spotlight!