Interior Designers are very particular and detail oriented. Their vision depends on many details coming together to create a design their client will love. A lot depends on a designer's ability to plan properly, with the right coordination of color, materials, furniture, and accessories.
Another important piece is having the pieces received and stored properly until the client is ready for delivery and installation. During delivery, everything must be perfect, down to the last detail. No damage to the items, no dings in the client's walls, and even the pictures hung perfectly straight.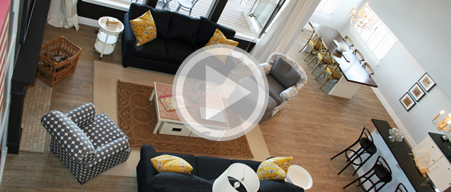 Unique Deliveries has a Passion for Excellence, and works hard to ensure that every interior design project delivery and installation is perfect. Whether one small room or a complete FF&E installation for a commercial property, we treat each of our clients as a White Glove Partner.
Our new video shows some of the things we do every day to make certain everyone is happy. Often projects are many months in the making, so anticipation is high.
Small things such as protecting doorways, and properly handling large furniture pieces make a huge difference. If a piece arrives at our warehouse not in perfect condition, we let you know immediately. You want no surprises during installation.
It's a pleasure during the installation, despite the amount of details. Our staff gets to see the design coming together and often has a chance to see the excited and happy ultimate client watching the process unfold. The smallest detail means something to everyone.  As an interior designer your vision is realized when the installation is complete.
At Unique Deliveries, the installation is everyone's favorite part. Being part of the incredibly talented interior design team creates a special day for all involved. Watching it all come together beautifully is satisfying. This means a job well done for interior designer, Unique Deliveries, and the design client.