Utah Parade of Homes: Furnishings and design make a house into the home. We understand how hard and stressful it can be to prepare a home for your clients. You want it to feel and say perfection, so the delivery and installation process should encompass the exact same feelings.
Here at Unique Deliveries we know that high-end homes and furnishings require special care. We specialize in ensuring that your reputation is upheld, your designs are completed correctly, and help you accomplish the needs of discerning clientele.
While the Parade of Homes is closely approaching, we have you covered for your "unique delivery" needs!
Our damage rate is less than 1%
We can receive shipments at our secure warehouse with online inventory control allowing you to check your inventory at any time
Focus on your unique designs without the worry of how it will get delivered or installed
We're a one stop shop: we deliver, set up, take down, receive, and store
Ensure your company's reputation with our high-quality, affordable
Furniture delivery, furniture installation and warehouse storage services.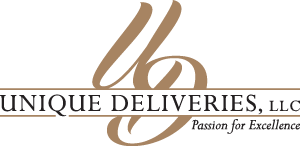 What is the Parade of Homes? A Parade home is exactly what you have come to expect for the last 70 years. A new home built and finished just in time to be showcased in the Parade of Homes. Sometimes these homes are for sale, often they have been built with an owner in mind. Either way, come enjoy the unique and fun ideas that come from visiting this year's parade.
Bonus:
Last year, the Salt Lake Parade of Homes™ cooked up an incredible idea to showcase some of the best kitchens in the valley. The Chefs on Parade™ was born, and boy was it popular. We have excellent news: It's back again this year!
Foodies and home admirers of all ages can enjoy appetizers served fresh from local chefs at various locations. The event doubles as an exclusive first look at Parade homes prior to the official opening of the Salt Lake Parade of Homes. Delicious food and gorgeous homes make for a one-of-a-kind experience you won't want to miss. Space is limited, so jump on those tickets! Chef and location information is below. (Source)