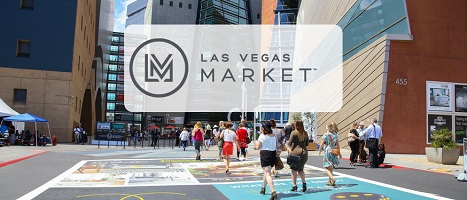 As the Las Vegas Market puts it "Get an inside perspective on furniture's use in the retail and design industries. See how top manufacturers and design firms turn to Las Vegas Market to drive business, find exclusive products, and build relationships year after year." This year is sure to be unlike any other year as we come out of the pandemic and will be a show you don't want to miss! Rest assured that we are ready to assist you in all your needs through this busy show.


PLEASE NOTE: When your vendors ship directly to our warehouse please make sure to have them properly note your information so we know how to inventory the items correctly.
As a reminder when you store your items with us, we carefully inspect each piece for damage and photograph each item/box and/or its contents so you can view it 24/7 on our website's online inventory. You can always see the box or item we are storing for you.
We receive furnishings at our warehouse – whether it's one sofa, furnishings for an entire custom home or storage for a hotel installation – we can handle it and make it an easy, hassle free process for you.
Dates to Remember:
Las Vegas furniture market: April 11-12 2021
Highpoint furniture market: June 5-9 2021, Oct. 16-20 2021
Utah valley parade of homes: June 3-19 2021
Salt lake parade of homes: July 30-Aug. 14 2021
Northern Wasatch Parade of homes: July 9-24 2021
Please remember to give us a few days notice when you are scheduling your furniture pick up and warehousing. However, if you are in a jam and need our assistance right away give us a call and we will do everything we can to make sure you aren't left in a bind.