Incorrect packing of items to be stored is a major cause of damage and breakage.
We highly recommend you always have a professional properly pack valuable furnishings and accessories, especially for a move or long-term storage. However, we also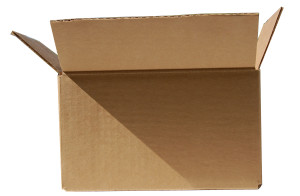 recognize that at times packing a few small everyday items for storage in a closet or attic might not warrant calling a professional.
So, in the event you have something to pack, we offer these packing tips to help you avoid problems. Remember, do choose carefully what you self-pack as you assume responsibility for damaged items.
These 10 packing tips can help you avoid problems by ensuring you properly prepare and pack items:
Use appropriate packing materials. Remember that newspaper is generally not the best solution for most items. There are also specialty packing materials available such as foam dinnerware envelopes that can help the packing novice.
Wrap and pack your heaviest items at the bottom of the box.
Avoid packing very heavy items in the same box with fragile pieces. If it becomes up-ended, the weight of the heavier pieces can cause breakage.
Do not place stemware in the box with the stems down. If the box is dropped, fragile stems may easily crack.
Properly cushion box contents, so they don't shift when the box is moved.
Don't overpack the box, and do consider who will be lifting and moving the box. If you're packing for an older relative, they may no longer be able to safely move a 50 lb. box.
Smaller items should be boxed or properly bagged and sealed before putting into a larger box.
Special components such as hardware, electronics cords, etc., should be bagged and clearly marked. Be sure to ensure that heavy hardware isn't lying on top of breakable items.
Boxes should close and be sealed properly.
Note the contents on the box, so it's easier to find something later on.